Our goal at Frederick Mobile Instrumentation, the developer and manufacturer of the HIT-NOT Proximity System, is to eliminate struck-by accidents and save lives.
FMI was established in 2021 to continue the advancement of the HIT-NOT technology. HIT-NOT was originally developed and marketed by Frederick Energy Products.
FEP was founded in 1995 by Larry Frederick, a former NASA and Teledyne engineer. His work in the space program began with the Army Ballistic Missile Agency, testing Jupiter rockets and then with NASA on the Apollo Moon Program and the Skylab Program. Later, he was Program Manager for development and integration of major payloads for the Space Shuttle and the Chief Engineer for the Space Division at Teledyne.
His experience formed a strong technical base for the development of new technologies through the companies that he founded, Frederick Energy Products, LLC, Geosteering Mining Services, LLC, Frederick Mining Controls, LLC, and Frederick Mobile Instrumentation. He drew together a team of engineers and technicians who had worked with him in various capacities during his many years of space hardware development and integration and testing, including safety designs and analysis for the astronauts and space systems. This team has utilized these stringent standards and engineering processes in our product developments. Gamma radiation detectors were developed for controlling continuous miners, high wall, surface miners, and rotary boring machines and they are still in production today.
The technology of HIT-NOT® has been adapted from our first system, HazardAvert®, which is now being manufactured and marketed by Strata Worldwide. We designed HazardAvert® to save lives in the mining industry. In November of 2005, a successful field trial was conducted at CONSOL's Jones Fork E-3 Mine in Kentucky. The result was the FIRST Proximity System approved by MSHA (Mine Safety and Health Administration).
Since that time, the HazardAvert® system have been upgraded and has expanded, it's applications to include machines of many types, including Forklifts. This new, advanced system is HIT-NOT®.
For more information on the approximately 62 patents behind the technologies CLICK HERE.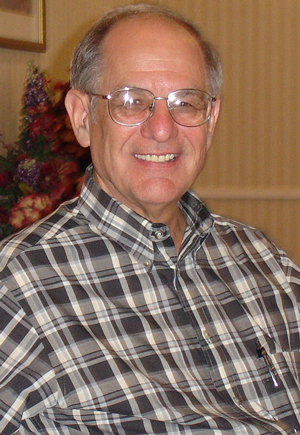 Larry Frederick
Founder of Frederick Energy Products